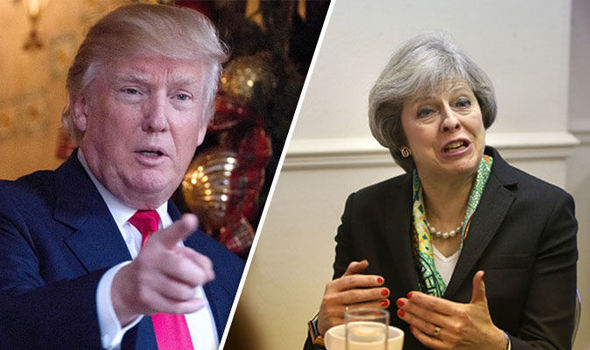 UK announces talks with the US on a EU-like trade deal
The UK Prime Minister Theresa May announced that she will hold talks with president Trump on trade deal that cuts tariffs and allows workers to move between the US and UK (the article was published in The Telegraph today).
How should we read the news behind this news? Earlier last week, I have published an article here on my blog about US attempts to weaken or dismantle the EU. This recent announcement by the UK and US governments confirms the US attack on the EU. Why?
It is now clear that UK prefers the US to have a union with (they always have had "the special relationship" we remember from the Blair – Bush days)
The announced trade deal assumes lifting trade barriers and allowing workers to migrate between UK & US (and vice versa). Therefore, it creates a single market with the US and their trading partners, as well as free movement of people.
What the UK is about to get is a union with the US, similar to that they have been a member of as part of European Union. Now we know what "Taking back control, making Britain great again" really means. Leave EU and get and exchange this for a similar deal with the US.
Things are looking clearer now. The project BREXIT in 2016 was successful, as well as installation of the "America always first no matter what" president Trump. President, who in his inaguration speech openly addressed that there will be more countries leaving the EU. This was an important moment. He and his administration, alongside with the corporate and financial sector will use all means to help EU disintegrate.
It is on his corporatocracy agenda.